PULS – Smart Urban Lighting System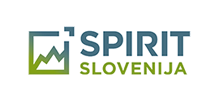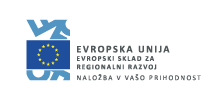 Lighting the way to high-quality urban living
GeoEnergetika, Impedanca and Garex partnership
Nowadays, every city needs a smart lighting system, that's a fact. But what if we say that the concept of smart lighting system can be grown even further?
Three Slovenian Companies - GeoEnergetika, Garex and Impedanca – are presenting a new, comprehensive smart urban lighting system: energy efficient street luminaires with built-in sensors for environment monitoring, all connected through an open platform.
What are the benefits?
The system is centered around smart luminaires which are capable of detecting, tracking and giving meaning to numerous environmental parameters in real-time and at micro-locations. This can support decision making and, consequently, increase quality of life in urban areas.
The luminaires are characterized by their minimalistic design, while the high level of integration means that no additional casings are necessary. As a result, they fit perfectly into all urban surroundings.
And, last but not least, by employing the latest energy efficient LED lighting modules and advanced regulation of light levels, the system can offer energy savings of up to 80 % in comparison with traditional street lighting. All this in addition to its capability of integration in existing smart city systems!
How to get in touch?
Idea for this innovative product was born in the heart of Europe in Slovenia, one of the world's most sustainable countries. And now it's ready to be implemented worldwide, starting from Ireland. Feel free to contact us on info@geoenergetika.si/info@garex.si/info@impedanca.si/.
The operation is co-financed by the Republic of Slovenia and the European union under European Regional Development Fund.